We had started as "Krishna Chemical Industries" in 1995 as dyes intermediate manufacturing firm and converted its constitution to Pvt. Ltd. Company in 2013 named "Adroit Pharmachem Pvt. Ltd." KCI was offering dyes intermediates till 1999 and then changed their focus to a field of pharmaceutical intermediates and Speciality chemicals. Since February 2018 Company has enhanced their product portfolio with API manufacturing.

Adroit Pharmachem Pvt. Ltd. is having the perfect blend of dynamic and experienced Engineers, Scientists, Chemists and administrative team working on the winning strategy of customer delight. Business relationship with all major customers for more than a decade is attributed by consistent quality, timely deliveries and competitive pricing, transparency and documentation support. Our innovative and eco- friendly manufacturing processes have made our products sustainable. Products offered by Adroit Pharmachem Pvt. Ltd. are passing through a complete quality system assured by sophisticated instruments and equipments. Software based complete documentation control ensures disciplined adherence of quality systems.

Our core strength is hydrogenation chemistry and which has given a robust support to our product line. Our approach to develop innovative and eco-friendly processes has given us an upper age in the product segment. Our high standards of ethics and quality are well-appreciated by our valued customers.
Our Team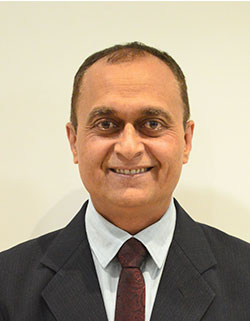 Mr. Rajul Makadia
Mr. Rajul Makadia: He graduated as Chemical Engineer from M.S. University in 1988. Having a business family background ventured in dyes intermediate chemicals manufacturing unit in 1995. Successfully headed for 23 years this company as a Managing Director. His dedication, commitment, enthusiasm for newer technology acceptance, passion and long term vision has given a proven and sustainable growth of the company in past 23 years.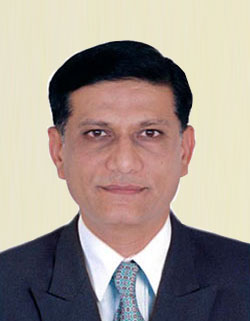 Mr. Alpesh Sinojia
Mr. Alpesh Sinojia: Having a Science graduation background and 23 years of experience as a Director of the company. His dedication to work, administration and management skills have a given a strong support to the Management of the company.
Our team consists of
Quality Assurance team
Quality Control team
Production team
R & D and scale up team
Administration team
Engineering team
Skilled and non skilled labor
Why Us?
Our entire product range widely known in the market for its high quality and on-time delivery. Owing to our transparent business practices and streamlined business operations, we have been able to garner a satisfied client base.
Following factors have enabled us to gain an edge over our industry competitors :
Experienced team
Optimized Process
Documentation Support
Quick response to customer's requirement
Competitive price
Client Satisfaction

We are widely acknowledged in the industry for offering premium quality Pharmaceutical Intermediates and Speciality Chemicals as per the specifications detailed by patrons. On an aim to ensure that we deliver our patrons with a high in class array of intermediates, we make use of standard quality inputs in the process. Our operating procedures are well defined and employees are well trained to follow procedures. Further, we store intermediates and products in well segregated and isolated warehouse to ensure the quality of product free from cross contamination. Apart from this, we follow transparent business policies and ensure to deliver these products within set time frame, owing to which we have been able to garner a huge patrons' base.
Our Infrastructure
We are able to carry out the whole production process of our offered products in a smooth manner, with the support of our state-of-the-art infrastructure and documentation. This infrastructure is located at Savli, Gujarat (India) and comprises of several units in form of departments. Each unit is well-equipped with sophisticated instruments, advance technology, documentation control and handled by intelligent professionals who ensure the quality product from the quality system.
Our infrastructure consists of :
R & D unit
Quality Control department
Quality Assurance department
Production department
Warehouse department
Effluent treatment plant
Engineering department
HR department
Administration department